Let's walk along the back streets of Naritasan!
The back streets of Naritasan Omotesando.
The back streets introduced here are the Omotesando back streets, which extend from Narita Station to the Naritasan Shinshoji Temple.
Compared to the bustling Omotesando, lined with eel restaurants and souvenir shops, there are few shops and the back streets are quite calm.
However, as you walk along, there are numerous shops with a good atmosphere and you can experience the history of Narita.
We will introduce the recommended spots scattered along the back streets to see when you visit Naritasan.
Click here for the map
The back street spots introduced here are within 1km of the JR Narita Station.
Let's depart from the JR Narita Station East Exit Rotary!
1.Hashira Deli & Cafe
Head to the left after exiting the JR Narita Station, and take a left at the first pedestrian crossing when you can see the Narita Station police box.
This street is called "Shindo Street."
After continuing for about 10 meters, you will see the terrace seating and blue door of Hashira Deli & Cafe.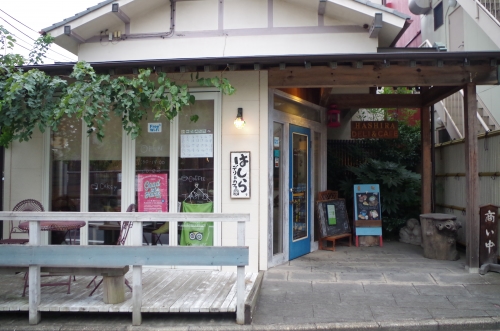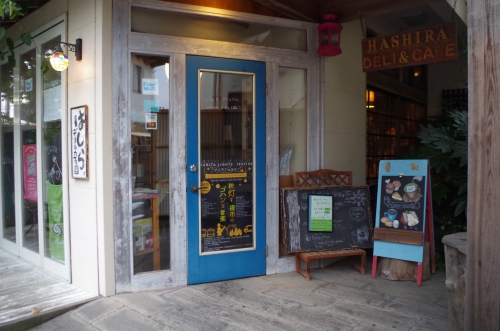 They open at 7:30 in the morning until lunch and tea time.
It was originally a long-standing soba restaurant. The current owner reopened it as a cafe and created a space for people to relax whether they are alone, with friends, or with their children.
You can feel the history of Naritasan inside the shop, which still retains an atmosphere like a Japanese-style house, and it has a comfortable atmosphere that you can spend hours in.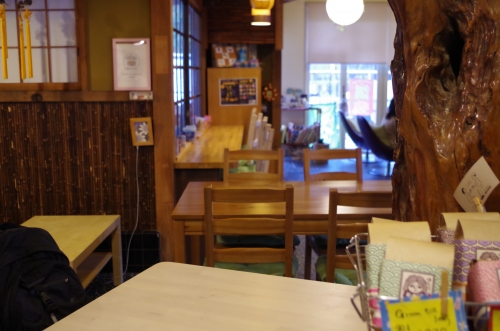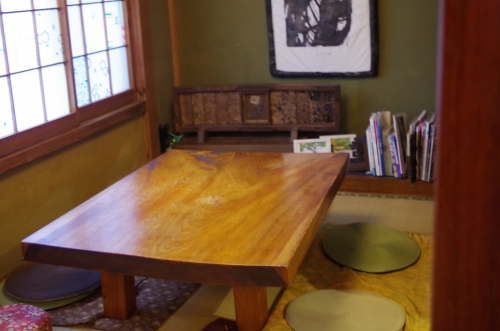 The Hashira Cafe has many different drinks and sweets, but the Banana Cake is highly recommended. Enjoy with a subtle and gently sweet Matcha Latte.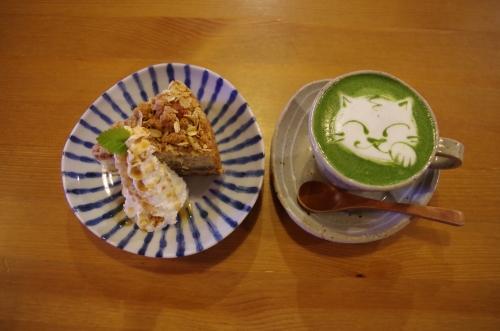 Banana Cake ¥470, Matcha Latte ¥390 (¥800 for a cake set)
When you order a latte, they will draw different latte art for you depending on the day!
Lunch is in a deli style, and you can select the side dishes that you want out of the side dishes that change each day.
If you are visiting for lunch, we recommend that you visit around 11:00, as they sometimes sell out by 12:30.
Business hours: Morning: 7:00~ Lunch deli: 11:00~ until sold out
Closed: Sundays
Lunch deli: ¥1,080~ Cake set: ¥800
2.Italian Food & Wine Vineria
Continue straight on Shindo Street, and you will see a restaurant.
Vineria is a restaurant where you can enjoy lunch, delicious cakes, and afternoon tea.
It is an Italian restaurant with a Western atmosphere.
There is a parking lot out front so the building is slightly tucked away, but there is a red post to signify the entrance.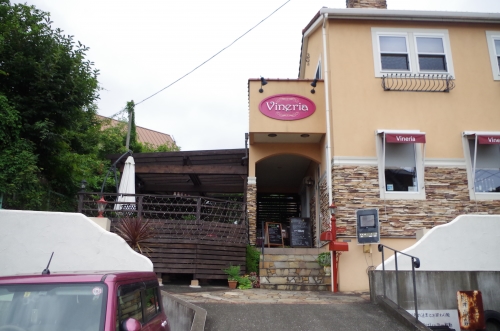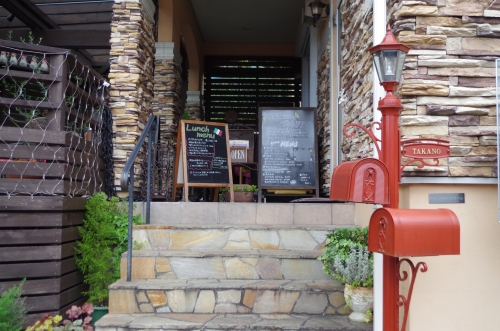 For lunch you can enjoy a spaghetti lunch with an appetizer and soft drink, or a fish lunch.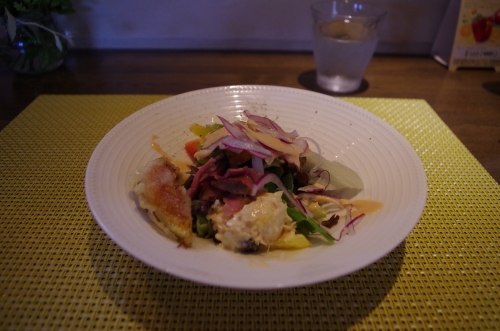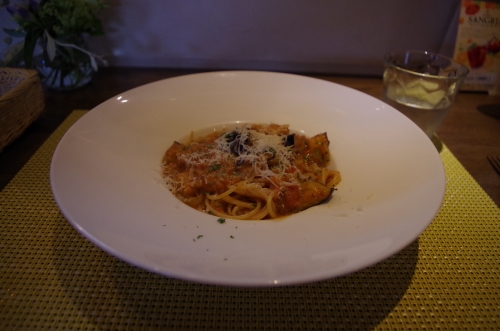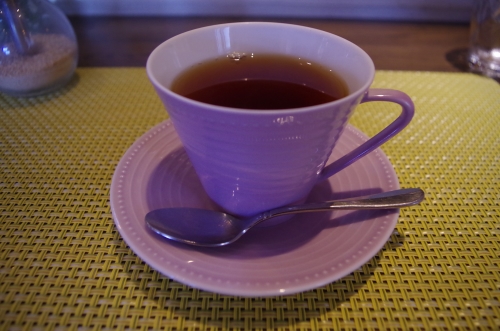 There are a wide variety of drinks, and we recommend enjoying one with a cake set during tea time.
Business hours: Lunch 11:30 to 14:30 (Mon/Thu are closed for lunch) Tea Time 14:30~ Dinner 17:30 to 23:00
Closed: Sundays
Lunch course: ¥1,300~
3.Yururidou
Next, we will introduce Yururidou, located on a back street called "Hannya Alley."
(Please refer to the map at the beginning for directions!)
It is a select home goods store with cute and lovely items such as stationery that makes you feel better just to hold it, and dishes and coffee cups that are carefully selected by the owner.
Originally a drugstore, it was remodeled to become a bright shop with a white theme.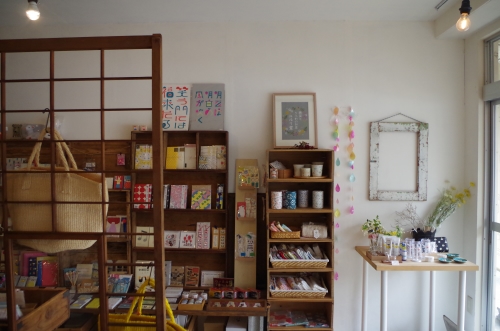 There are few shops specializing in home goods in the Naritasan area, so it is popular among locals as a special spot where you can buy cute items.
There are character goods that can be purchased for several hundred yen and Scandinavian pottery from specialty ceramicists in stock. Goshuin-cho stamp books are also available.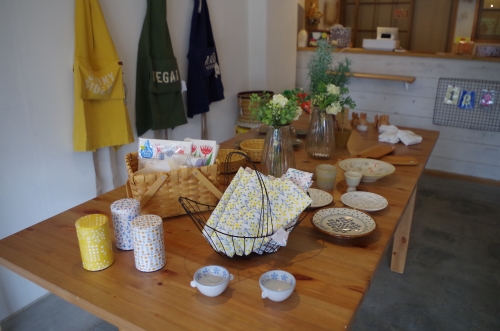 Business hours: 11:00 to 18:00
Closed: Wednesdays. Please check the official Facebook page for other irregular holidays.
4.Ofudosama Kyuseki Garden
After leaving Yururidou, take a left at the next fork and enter the Nagomi-Yoneya factory area.
Nagomi-Yoneya is a long-standing Japanese confectionery store established in the Meiji era with various sweets such as chestnut yokan from Naritasan.
With such a long history, the Nagomi-Yoneya is a spot with a deep connection to Naritasan.
You may hesitate for a moment before entering, but you can enter this shop freely.
Once you enter the site, you can see the Ofudosama Kyuseki Garden on the left.
This garden is said to be the relocation site of "Fudo Myo-o," the principle image of the Naritasan Shinshoji Temple, from about 400 years ago.
People can draw freely from the "Fudo no Oido" well in one section of the garden, and it is said to be a power spot for religious people.
It is relatively quiet, so it is recommended for when you want to take a break from the crowd.
5.Narita Yokan Museum
After leaving the Nagomi-Yoneya factory site, we will continue straight across the street and enter the parking lot of the Nagomi-Yoneya main store.
This is where Yoneya founder Chozo Morooka is said to have made the first chestnut yokan in Japan, and there is a Narita Yokan Museum where you can trace the history of the Naritasan area.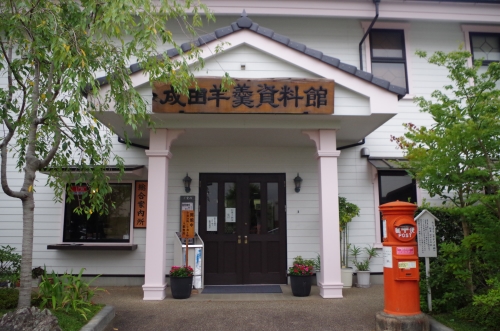 There was an increase in shrine visitors from Edo following first generation Ichikawa Danjuro's kabuki performance of the "Naritasan Bunshin Fudo" during the Edo period, and Naritasan has prospered ever since.
In the museum, you can look at photos and follow the trajectory of how the landscape around Naritasan has changed.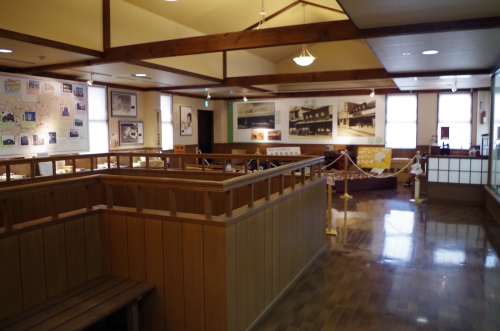 Yokan omikuji fortunes are sold at the entrance. Perfect for commemorating your visit.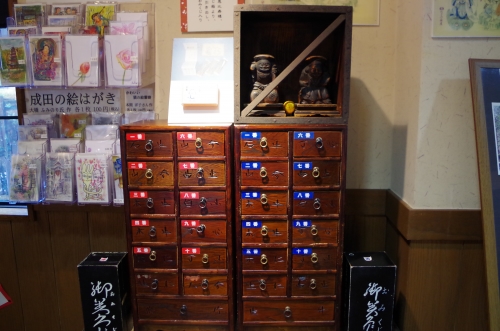 Opening hours: 10:00 to 16:00
Admission: Free
*Opening hours are from 9:00 to 17:00 from January 1st through January 3rd. *Closed only when the exhibits change.
6.Charles French Le Tempsdor
French restaurant Le Tempsodor, for when you want to enjoy a leisurely lunch in a peaceful space.
This restaurant, established as a Western restaurant in 1947 before being renewed as a French restaurant, is a peaceful space where time flows on quietly.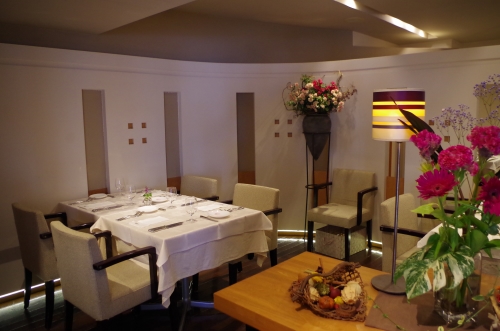 The full course dinner is of course recommended, but the lunch course with an appetizer, main dish, and after-meal coffee is also popular. You can enjoy fine French food while having fun conversations.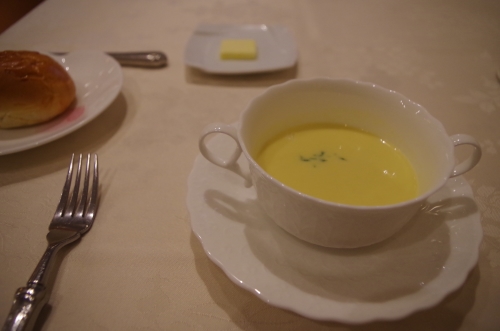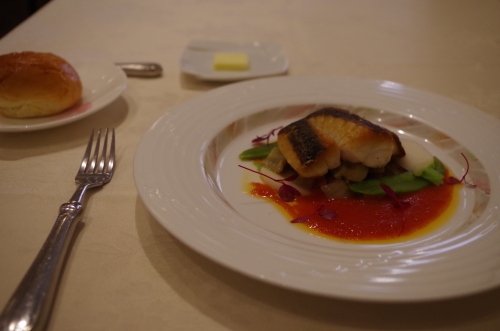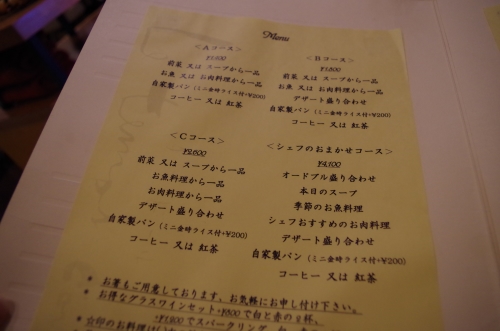 The homemade bread offered during lunch has a delicious fragrance and fluffy texture.
These can be taken to-go with 3 pieces for ¥150, and we recommend them as a souvenir. (Availability subject to change depending on the day.)
Opening hours: Lunch 11:30 to 14:00 (last order) Dinner 17:30 to 21:00 (last order)
Closed: Wednesdays
Lunch course: ¥1,400~
Back Street Bonus: Cocktail Bar Toyo
Last but not least, we will introduce one back street night spot.
It is located on Shindo Street.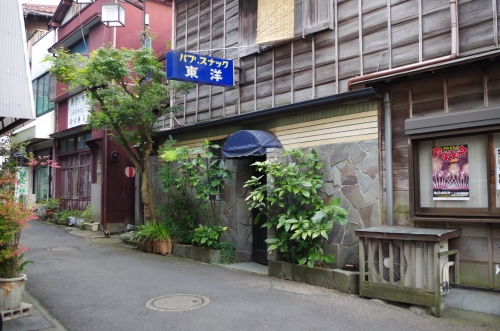 At first glance, it is a bar Toyo with a seemingly locals-only atmosphere.
The nostalgic exterior reminiscent of the Showa era is something foreign visitors would often see in photographs.
At night, it takes on a more elegant appearance.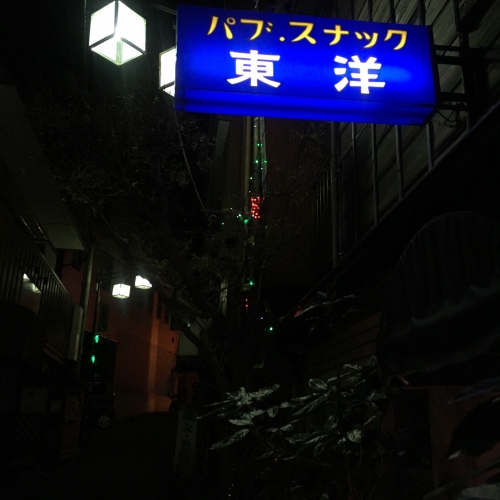 It feels like it is harder to enter now…… but it's no problem.
You will be greeted by a friendly barkeeper with a nice smile.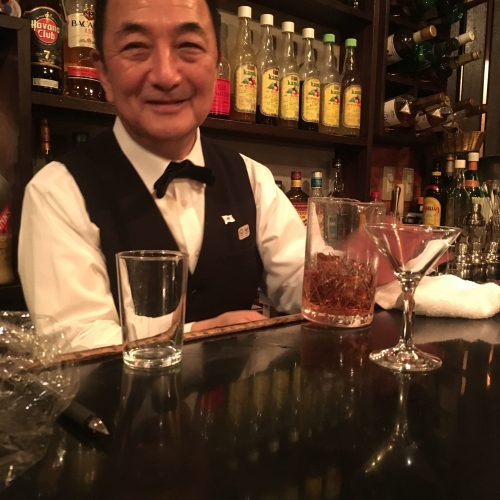 There is no menu. You will receive a cocktail reference book to order whatever you like. You can also leave it up to the barkeeper.
Traces of the Showa era can be felt in the classic interior. Please stop by for a visit when you want to settle down for a drink.
Business hours: 19:30~
Closed: Sundays
What do you think?
They really are quiet streets compared to Omotesando, but they are filled with cozy shops that could only exist on the back streets.
In the Naritasan autumn,with perfect strolling weather, festivals such as the String Festival and Colored Leaves Festival are held.
Walk along the back streets and discover a new Narita!