In Japan, admiring the moon has been a custom since ancient times. A cute little tale about a rabbit who lives on the moon making mochi has been handed down through generations.
From season to season, the moon has many different appearances. The full moon in the clear autumn sky, after the hot summer has drawn to a close, is considered to be particularly beautiful. It is affectionately known as the harvest moon.
The harvest moon falls on the fifteenth day of the eighth month in Japan's old lunisolar calendar. This day is also known as Jūgoya, or Night of the Full Moon. On this day it is traditional to make an offering to the moon, eat rice dumplings called tsukimi dango and drink sake.
In 2020, the harvest moon will be on October 1st.
On a long autumn night, why not look up to the sky and gaze at the moon?
Here are some of the very best dango, sake and moon viewing spots in Narita.
Otsukimi (Moon Viewing) Customs —Tsukimi Sake

—
It is said that the custom of moon viewing spread to the common people around the Kamakura period and was originally linked to events such as agricultural harvest festivals. For this reason, during the harvest moon, we offer the recently harvested taro roots and ears of rice to the gods and celebrate with a drink of sake and a sense of gratitude.
Relaxing, looking at the moon and drinking sake is a great way to spend a long autumn night.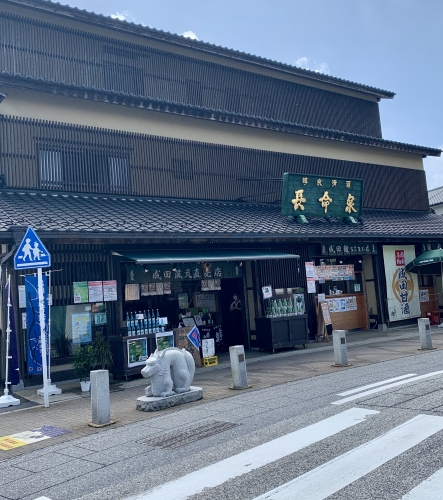 This is a long-established sake brewery that has been in business for generations, since the end of the Edo period.
It is located halfway along Naritasan Omotesando Street, a five-minute walk from Narita Station.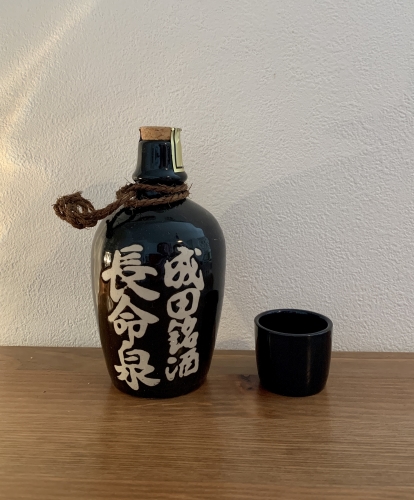 Cyoumeisen Genzo Tokkuri 300ml (Price including tax: ¥1,101)
This is the product we recommend from CYOUMEISEN.
Inside the bottle is a specially brewed sake from CYOUMEISEN. It is a dry sake, but after the initial dry taste you get the sweetness of the rice.
It is recommended most for its presentation. It comes in an old-fashioned sake bottle with a cork stopper, and also comes with a sake cup!
It's a fantastic way to enjoy sake in the traditional style without needing to think also about sake cups.
As you can wash and reuse the pottery sake bottle and cup, you can keep them as a souvenir.
It's also handy that, when you want hot sake, you can pop it straight in the microwave.
■Right in front of the main gate to the Naritasan Shinshoji Temple Nabedana, Naritasan Gate Branch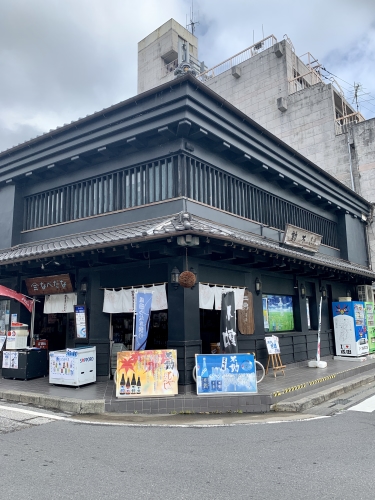 'Fudou' brand sake is produced and sold by Nabedana, Inc.
This long-established brewery has been operating since 1689.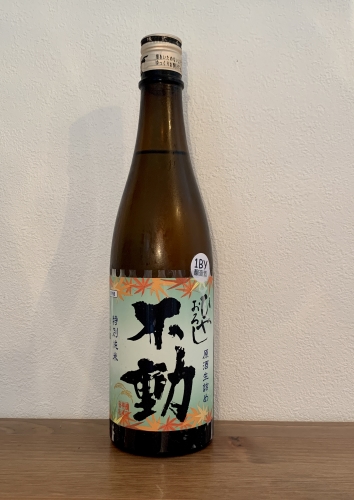 Fudou Hiyaoroshi Special Live-bottled Undiluted Junmai Sake 720ml (Price including tax: ¥1,351)
This is the product we recommend from Nabedana, Naritasan Gate Branch.
Hiyaoroshi is a sake that has been pasteurized only once in the spring and then stored and aged until the autumn.
Due to this aging process, it has a mellow taste that is different from regular sake.
As it is a special sake that can only be enjoyed in the fall, it's perfect for Otsukimi parties.
Fudou's hiyaoroshi has a gentle taste. It is easy to drink and the sweetness of the rice really comes through.
It is recommended for those who don't really like or don't usually drink much sake.
Otsukimi Customs —Tsukimi Dango

—
The most popular offering to the harvest moon is dango.
There are various theories about its origin, but it is said that it was originally created to resemble taro root, which is harvested in the eighth month of the old calendar.
You should definitely go shopping for tsukimi dango on Narita Omotesando Street!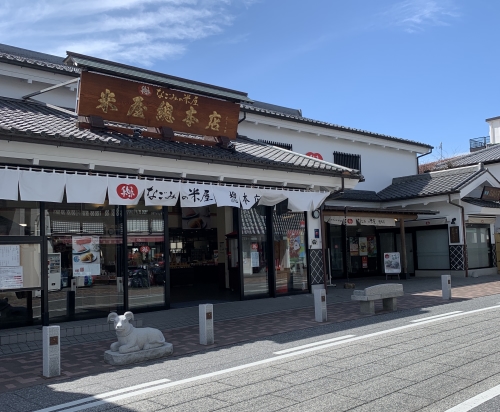 NAGOMI-YONEYA is a long-established Japanese-style confectionary store in Narita, which has been in business for over 120 years.
It is around a 15-minute walk from Narita station.
The dango they sell every year for the Night of the Full Moon are so popular that people queue up to buy them.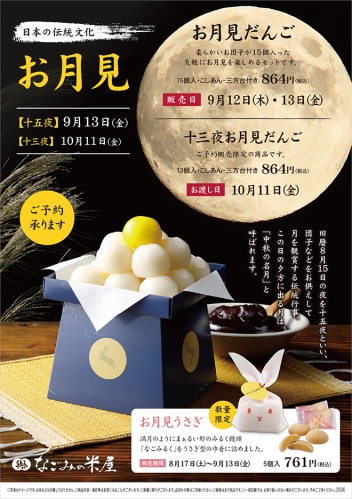 (*This picture is from 2019. With information regarding sales in 2020, please check the NAGOMI-YONEYA official homepage.)
This store sells genuine tsukimi dango with a special offering stand called a sanpō. If you're looking to create the perfect moon viewing, try this!
In the mood for moon viewing! A Dango store near Narita Station
The next dango store we're going to introduce doesn't produce dango specifically for Otsukimi but is recommended as a place in Narita to buy delicious, freshly made dango.
You can eat the fresh dango there and then in the store or get take-out and go moon viewing.
■Recommended for eating out

Enokiya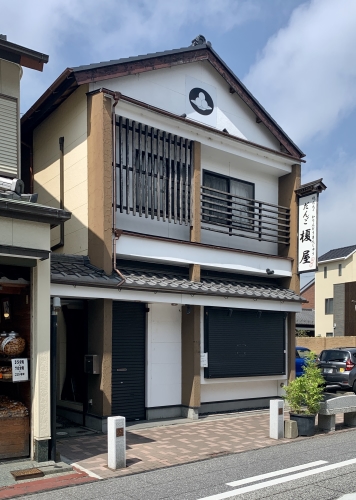 Enokiya is a 15-minute walk from Narita Station, ten meters before the aforementioned NAGOMI-YONEYA.
The owner, who has a good sense of humour, grills the dango over a charcoal fire and you can choose from four flavours: miso sauce, smooth red bean paste, sweet soy glaze and kabocha squash paste.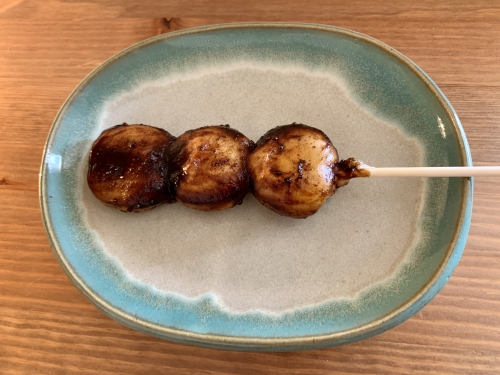 Miso sauce dango (Price including tax: ¥380)
This time I chose miso sauce. The more you eat the more you'll enjoy the taste of the sweet and salty sauce mixed with the savoury, elastic, charcoal-grilled dango.
The best way to eat these dango is fresh, there and then, but if you say you'd like them to go they'll serve them in a container.
If you've had the dango for a little while, warm them up in the microwave for 30 seconds.
I learned this from the owner, who prides himself on making the second-best sweet soy glaze in Japan. (He really wants to say the best, but his humble nature gets in the way and he can't say it lol)
■Freshly made and grilled dango

Goto Dangoya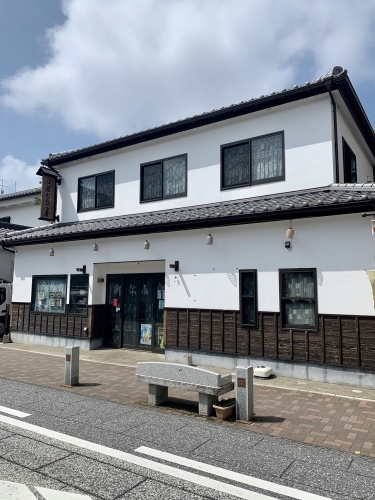 Established in 1845, this is a historic shop where dango are pounded from scratch every morning and are only put on to grill when you order.
It is next to NAGOMI-YONEYA.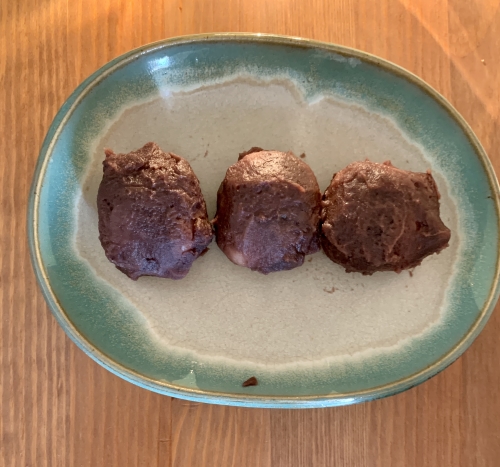 Red bean paste dango (Price including tax: ¥480)
Goto Dangoya specialize in soft, plump dango.
The red bean paste has a light sweetness and a refreshing taste without a lingering aftertaste, making it ideal for people who don't have a particularly sweet tooth.
The dango are grilled to order, so you can enjoy them while they're still warm.
If you would like to save your dango for moon viewing time, tell the staff when you order that you would like them to go.
Their speciality dango stay soft for some time, but if you have put them in the fridge pop them in the microwave for a little bit to warm them up.
Otsukimi Customs —Moon Viewing Spots in Narita

—
For those who have enjoyed or are about to enjoy tsukimi sake and tsukimi dango.
Why not venture a little further away from your accommodation and visit a picturesque moon viewing spot?
Of course you get a view of the moon while walking along the road, but it is well worth seeing the harvest moon from the following moon viewing spot.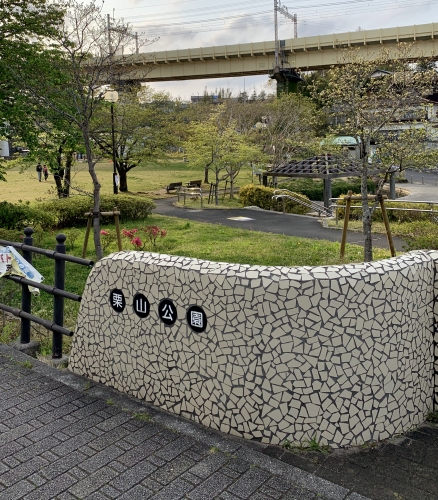 This park is a three-minute walk from Narita Station.
Here is how you get to the park!
There are streetlights on the road from the station and the inside of the park is also well-lit so you can safely use it even at night.
Although it is near the station, it has a relaxed atmosphere and you can look up at the night sky without being bothered by the hustle and bustle of the station. It is an ideal Otsukimi spot.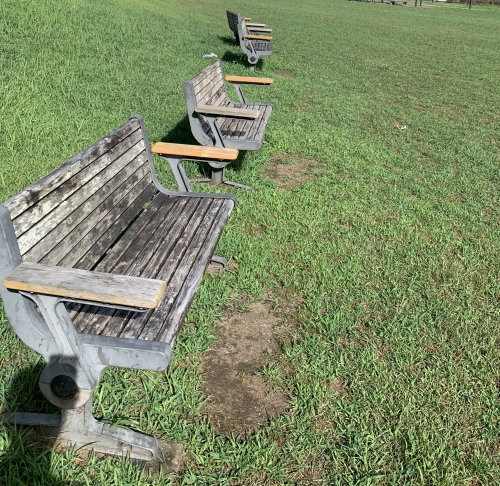 There are several benches, so you can relax and spread out the drinks and dango you bought for moon viewing. In the quiet park you can often hear the pleasant ringing call of the bell crickets.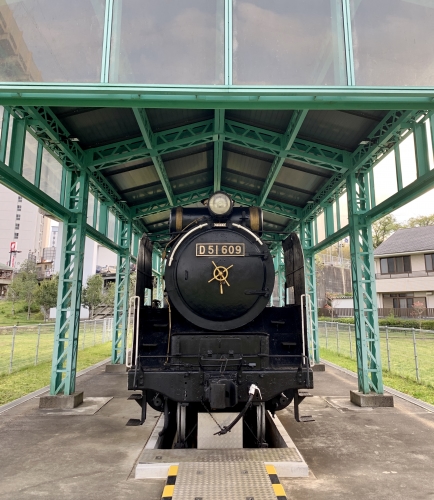 Kuriyama Park is famous for exhibiting the D51 steam locomotive.
Doesn't the combination of the full moon and a steam locomotive create something almost like the fantastical world of 'Night on the Galactic Railroad'!?
What do you think? There are many ways to enjoy Otsukimi in Narita.
Please enjoy an elegant Otsukimi on a long autumn night.
*Please observe social distancing when shopping and moon viewing and take thorough measures to prevent the spread of Covid-19.