When you say Narita, many people probably think of Naritasan Shinshoji Temple, but it is not the only thing to see. In Narita, there are many people who provide hospitality to visitors, and I would like you to know about them. Here, we will introduce them to you as "People of Narita"!
This time, our guest is Ms. Olive Otani, who works on various initiatives at Olive House, a stylish house near Narita Station. We asked her about her activities.
ーWhat sort of place is Olive House?ー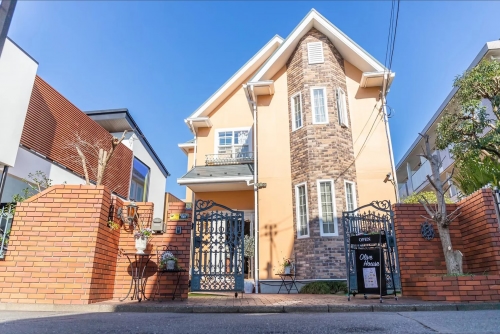 Olive House is a three-story house. On each floor, there are a few rooms each named a word that brings to mind a fragrance, and I run a French-style essential oil school, a shared salon, and the consignment selling of accessories here.
Other than those, a cafe, whitening, events, and so on also take place irregularly.

It is fully equipped with facilities such as soundproof functions and a kitchen authorized to conduct sales so that it can be used for a wide range of purposes, from children's parties to small startup businesses.
ーWhy did you open Olive House?ー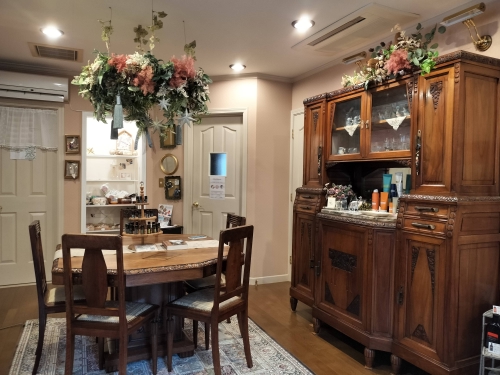 This place was originally a dental clinic.
My father was a dentist and I worked together with him as a dental hygienist.

However, the dental clinic closed because my father contracted cancer and after that, I started a share house.
At first, many people involved in the airport such as flight attendants moved in, but right after that, COVID-19 started spreading, and those who had moved in returned to their hometowns, leaving many rooms vacant.

Thus, I made up my mind to close the share house and create Olive House.

Even before then, I had experienced the self-care effects of essential oils, and I had conducted essential oil classes at home as a teacher certified by the relevant association in the past.
There were connections born from those activities and I gradually made an increasing number of friends who were interested in aromatherapy.
My desire to make this a place where these friends of mine could easily gather and where working women and mothers could be supported, and also, my desire to give something back to Narita, my hometown, led me to open Olive House in November 2021.
ーWhat sort of people do you hope will visit this place?ー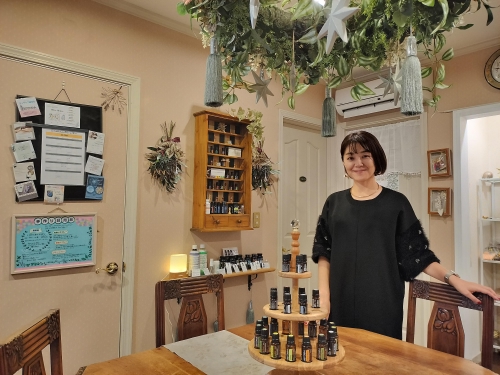 Other than those who want to try out oils, I want people who just want to chat and who want to take a step forward to easily come here.
If they make an appointment, they can undergo whitening as well, and we also have events and a cafe held irregularly too.

We are also visited by many mothers who are raising children.
I am also raising a child. Raising children is really difficult.
You become lonely and can't do what you want to do. I think it is a period in which there is an endless number of worries.
There are also people who come because they want to share their troubles about raising children with others in the same situation and also because they just want to talk to people of the same age, so it would make me happy if such people could drop in easily.
ーAre there any plans that can be used before or after a trip?ー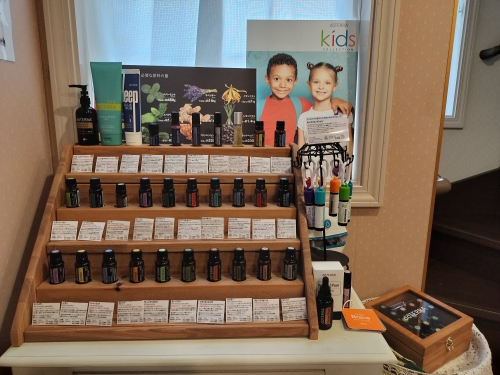 Other than essential oil experiences, there are times when visitors can catch their breath at the café before leaving for their trip or we serve lunch that is gluten-free and gentle on the body, so I think visitors can come for that when they want to take care of their tired bodies at the end of their trip.

As for the dates and times of other events and when we are open, these are generally available on Instagram. There are times when we have irregular holidays or are open even when our schedule is blank, so please contact us if you plan on visiting.
ーHow would you like everyone to enjoy (experience) Narita?ー
I was born and grew up in Narita, and I think it is a nice city with many things to do, such as eating around the shrine and visiting Naritasan Park.
Before and after COVID-19, there are also places where new stores have opened, so I want them to enjoy that culture as well.
ーWhat is your plan of action for the future?ー
I will continue to sprint on this path!
During the time when COVID-19 was widespread, I often connected with my friends online and made some new ones too.
I was able to connect with people both in Japan and overseas, so I hope to be able to make the most of these connections and continue my activities all over Japan as well as overseas.
"Olive House"