Why take the time to have Thai food in Narita? That may be what you are wondering.
However, they are not to be underestimated. Narita has a deep connection with Thailand. In addition to being the gateway of air travel because of Narita Airport, it also has Japan's first Thai Temple, Wat Paknam Japan, in the city.
All the Thai restaurants in Narita are so authentic that you can even feel the local atmosphere. Here, we introduce three of the very best restaurants.
Aeon Mall Narita surprisingly has an authentic Thai restaurant! Keawjai
Aeon Mall Narita is a recommended place to buy souvenirs because it is easy to visit by bus from Narita Station. If you happen to visit the mall, don't miss the various authentic Thai dishes served at Thai Food Stall Meals Keawjai Narita.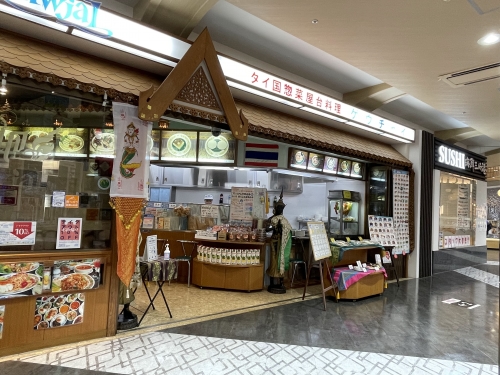 The store's appearance already feels like it's in Thailand. You almost forget that you are in Aeon Mall Narita.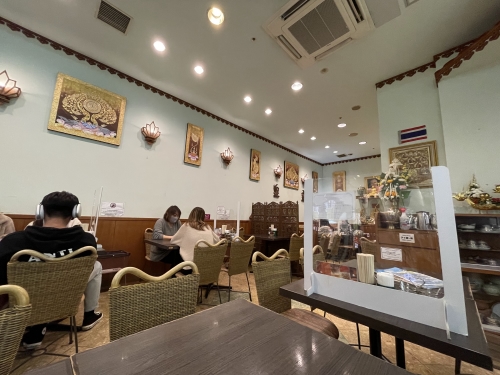 The interior of the restaurant is that of a home food restaurant in Thailand.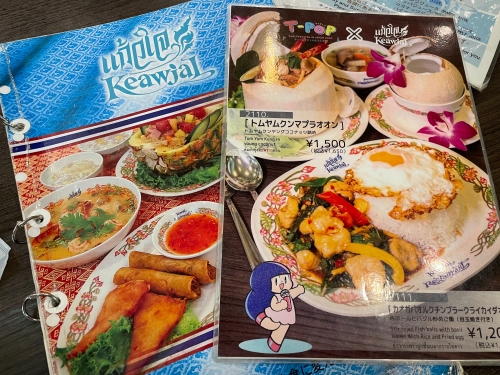 The menu has many choices, including tom yam kung, pad krapow, pad thai, kai yang, and green curry. Almost all popular Thai food menus in Japan are available here.
We visited during lunch hours, so we ordered the lunch set, Daily Ramen Set. It comes with a bowl of ramen for the main meal, with fried rice, Thai-style fish satsuma-age, and dessert.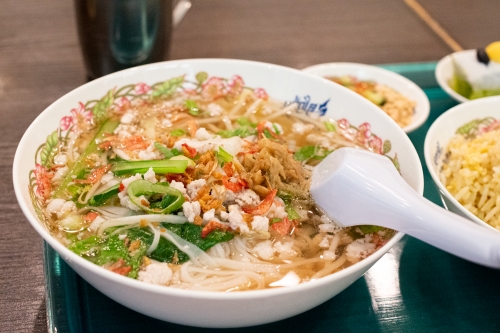 The Daily Ramen Set's main menu was Rice Noodles in Minced Pork Soup. It contained lots of crunchy vegetables and chewy rice noodles that spread throughout the mouth to enjoy. You can't stop taking another bite. The flavor mixed in the soup produced a very Thai-like feeling. Delicious!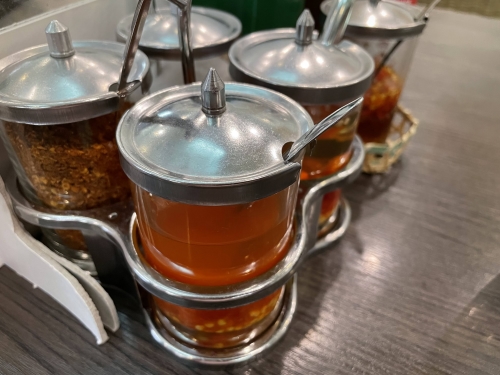 Also, you can't forget this when it comes to Thai food! All tables come with four types of Thai seasoning. You can add flavor as you like and eat your meal deliciously.

Thai Food Stall Meals Keawjai Narita

Delicious and photogenic! It also comes in large portions! Thai City
The restaurant is not far from Aeon Mall Narita, but the location is not easily accessible by public transportation. Still, this Thai restaurant is worth taking a taxi to visit. That's Thai City Narita.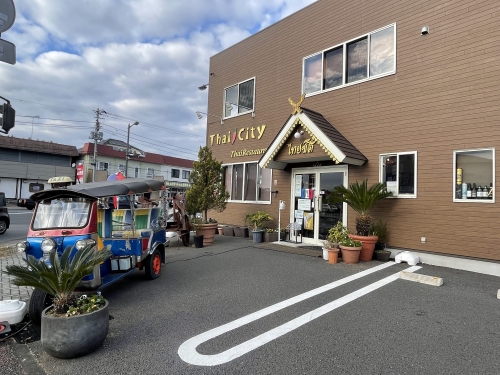 There's a tuk-tuk at the entrance! You don't see many of these in Japan.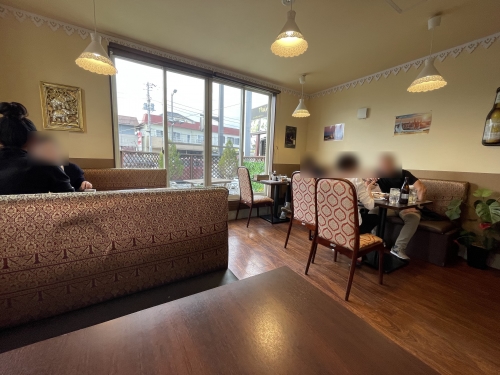 The restaurant has a calm and clean atmosphere, so you can have a relaxing meal. There are tables on the second floor too.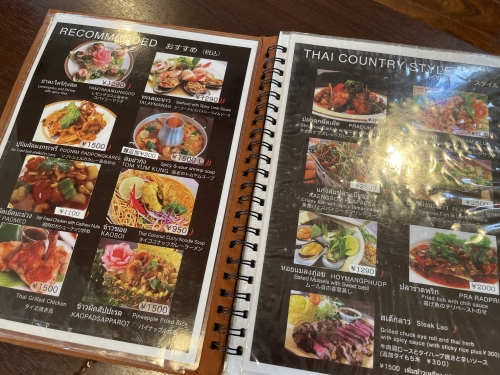 This restaurant's menu also has many choices, so you might have a hard time deciding what to get. This time, we ordered a menu that was especially standing out, Pineapple Fried Rice.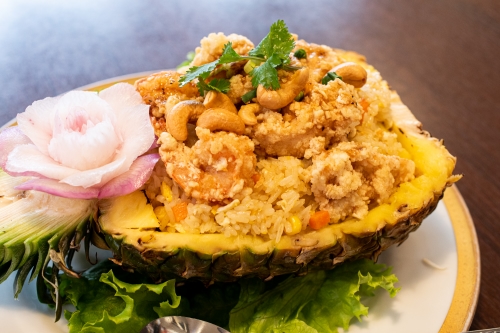 Oh my... The pineapple was served as the bowl! This will look great on social media for sure!
Do pineapples and rice match? People often wonder about this, but pineapples make oily fried rice refreshing, and you can eat a lot of it. The sweetness of pineapples, coconut oil's flavor, and the ingredients' delicious taste mix and create a happy feeling.
The great thing is that all the menus are presented uniquely and look photogenic. They also come in large portions, so you should visit when you are hungry or when you are not alone.

Thai City Narita

Casually have authentic Thai food on Narita Sando! Baan Phu-Thai
Baan Phu-Thai is located in a convenient spot about five minutes walk from Narita station.
It is on Narita Sando, so you can visit the restaurant when you go to Naritasan Shinshoji for sightseeing.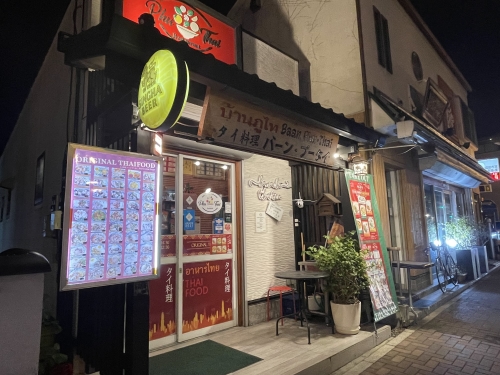 The approach has many Japanese-style restaurants, and Baan Phu-Thai also appears somewhat Japanese from the outside. However, the Thai food here is very authentic!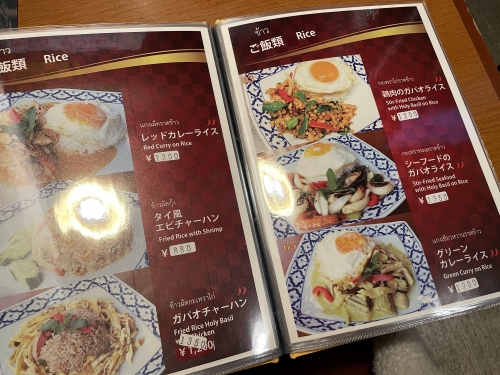 Again, the restaurant menu has many choices. Menus include rice dishes, soup, curry, stir-fries, steamed dishes, and salad. If you are visiting with several people, ordering various dishes for sharing would be good.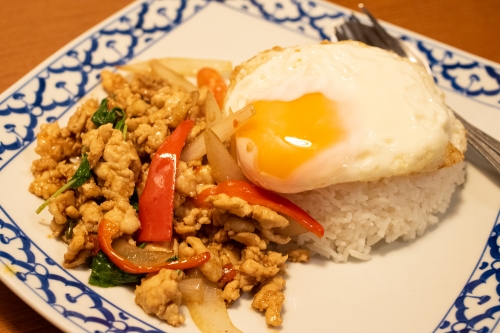 This time, we will have Chicken Pad Krapow! The basil is well-spiced, and is appetizing. Crumbling the fried egg yolk and mixing it little by little with rice is a really delicious way to eat it.
There are also many take-out menus, so you can purchase and eat them relaxingly at a hotel.

Baan Phu-Thai

Narita is a great place to enjoy authentic Thai food that feels like Thailand.
Be sure to visit and eat up your fill!