When you say Narita, many people probably think of Naritasan Shinshoji Temple, but it is not the only thing to see. In Narita, there are many people who provide hospitality to visitors, and I would like you to know about them. Here, we will introduce them to you as "People of Narita"!
Our guest this time is manga artist Emu Higurashi. She has also made her book debut with "Higurashi Diary," a web manga set in the rural area of northern Narita where she was born and raised. We had an in-depth conversation with Ms.Higurashi about the charm of Narita that she feels, as well as has future activities.
ーWhy did you choose the category of "everyday life in the past" for your first work?ー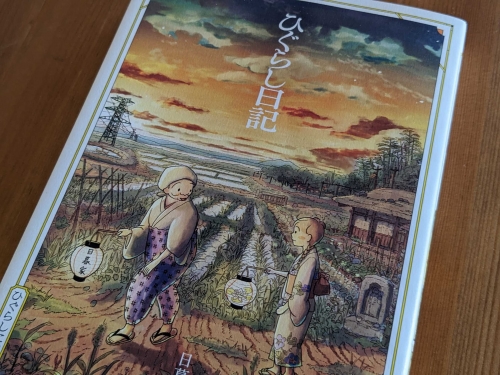 When I was a junior high school student and I wanted to be a cartoonist, I wrote romance cartoons and such, but I knew that wasn't for me at all.
At that time, I realized that the ordinary lives of people in Narita and the days I spent with my seven-member family were shining brightly within me. I began to think that it would be great to turn those aspects into a manga and depict them.
The title "Higurashi Diary" may sound vague, but I draw it with the idea that I can depict anything, such as encounters with teachers or friends.
ーThere are various nice scenes along the Tone River. Do you have a favorite spot in the area around Narita Airport?ー
In my hometown, you can already see the Tone River right there, and the countryside is spread out, and you can even see Mt.Tsukuba. So I like those landscapes, too, because they are so spacious.
ーThe local landscape has been familiar to you since you were a child. But did you realize its value because of your experience of living in the city?ー

When I was in junior high school and high school, I had a yearning to live in Tokyo, and it was my dream to live alone in Tokyo. When I went to university, I forced my parents to let me live alone. Of course, I enjoyed living alone, but when I came back home from time to time, I felt that time was really passing slowly.
After becoming a company employee, I was living alone in Tokyo. At that time, the company was extremely busy due to the economic bubble, and everything was bustling. The phone was constantly ringing, and I had to hurry to get things done before the delivery service would arrive to pick up parcels. Amidst all this chaos, whenever I went back to my hometown during occasions like the Obon, the rural scenery truly soothed my heart. I think it was only after living in Tokyo that I came to understand the appeal of the countryside.
ーHow would you like people who don't know Narita yet to enjoy (or feel) this area?ー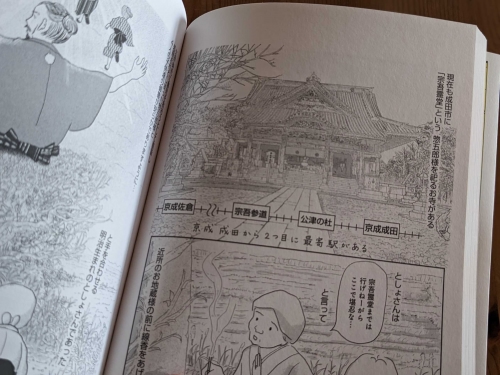 Recently, many new stores have opened on Naritasan Omotesando Street, and it is fun to go to the airport as well. There is also The Sakura-no-yama Park, where you can see the airplanes, and Narita Dream Farm if you go a little further, so Narita is very enjoyable, and I hope everyone will make good memories.
ーWhat is your top recommended spot?ー
I would have to say Naritasan Shinshoji Temple. I live within walking distance of Naritasan, and I love Naritasan as well.
As I mentioned on Radio Narita the other day, even when I am feeling a little tired or crabby, when I walk up the steep stairs of Naritasan and stand in front of the open Daihondo hall, I really feel energized and refreshed. I feel as if I am receiving power from Naritasan. I also bathe in the smoke, which is said to heal the body if you put it on a bad part of your body. So, even when there is nothing going on, I go to Naritasan alone.
You can visit the Daihondo hall and then go to Naritasan Park. It's very spacious and enjoyable throughout the four seasons. So, I highly recommend visiting after your prayers. There's a large pond, you can experience something like forest bathing, and the wisteria trellises are stunning in spring. I hope you enjoy Narita-san Park in every season.
ーWhat are your plans for the future? Do you plan to continue working as a cartoonist?ー
Yes, there are still many things I want to draw, and since I haven't yet reached the point where I am spending time in Narita, I would like to draw the situation there as well.
ーFinally, do you have a message for everyone?ー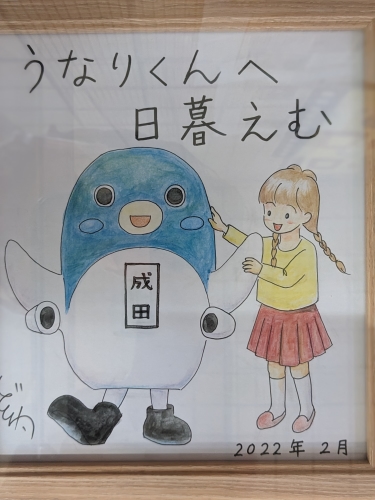 Now that we can connect with people all over Japan via SNS, I would be very happy if you could send me DMs or comments about the customs in your area compared to the situation in Narita that I depicted in "Higurashi Diary". I would like to communicate with readers as it encourages me as well.
Click here to watch the episode in which Emu Higurashi appeared as a special guest on Radio Narita.