Narita has an international airport, but did you know that there is a real "Thailand" in the city?
Wat Paknam Japan is the first Thai temple in Japan, established to serve as a spiritual center for Thai people in Japan and to promote Buddhism and Thai culture.
It is truly the real Thailand. We will show you the charm of this exotic place.
A Thai temple in such a place!
Let us start with its amazing location.
It takes about 30 minutes by car from Narita Station. It is possible to approach by bus, but it is not recommended since it is about a 4km walk from the nearest bus stop.

Here it is! It is about 20 minutes by car from Narita Airport. As you can see on the map, there are only fields around. There is a beautiful and gorgeous Thai temple building standing in the middle of such a place.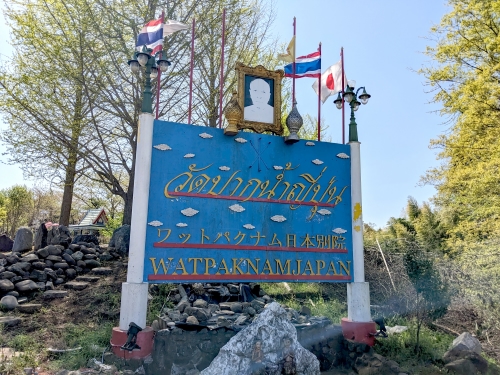 Here is the signboard. This font feeling is already exotic.
Is this really Narita? A temple with an overwhelming impact
And as soon as you arrive, what you see is a temple of great power!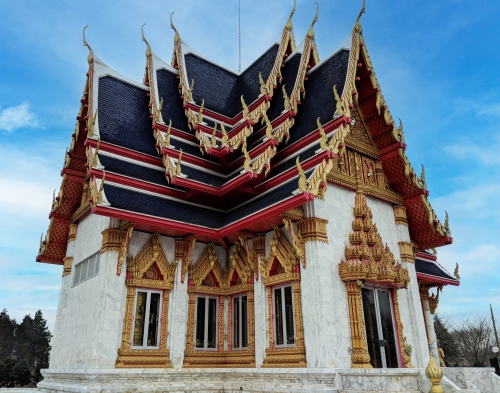 The color schemes used in the exhibition, which would not be used in Japan, and the overwhelming sense of presence almost make you forget that you are in Narita.
If you look at it this way, it's already a perfect Thailand. But that's not all. The inside view is also full of surprises.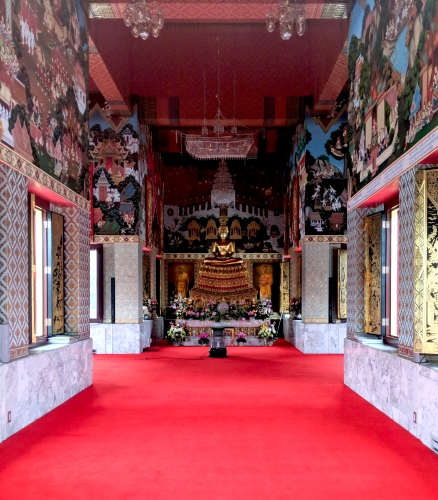 You will be surrounded by the air of authentic Thailand, full of divinity.
The colors of red and gold, such a gorgeous space is hard to find in Japan. I was overwhelmed from start to finish.
The fact that there is almost no Japanese on the temple grounds and all signs are written in Thai accelerates the exotic atmosphere. I can't believe that I am supposed to be in Japan, but I can still feel that thrill of traveling abroad.
There are also monks at Wat Paknam Japan, and it is possible to make an offering called "tam-bun". If you are interested, please try it!
Unraveling the History of Wat Paknam Japan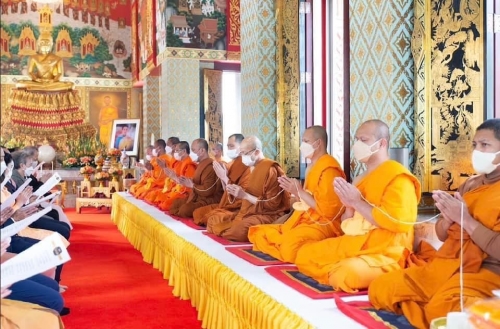 *A large number of monks may gather during events.

Wat Paknam has its main temple in Bangkok, Thailand, and was founded between 1824-51, and in 2021, a 69-meter golden Buddha statue was erected, so huge that it can be seen from many places in Bangkok. Inside the temple, there is an artistic life drawing of the Buddha, and it has become a popular spot for Japanese travelers as it looks great on SNS. Wat Paknam is also a famous and popular temple for Thai people.
In 1996, Wat Paknam purchased land in Narita to build a Thai temple in Japan, and in 1997, the building was restored and five monks joined the temple. In 2005, the completion ceremony of the main building was held, which was a big event attended by the Thai ambassador to Tokyo, 106 Thai monks, and more than 3,000 Thai and Japanese people.
We recommend that you start with the event! It's free!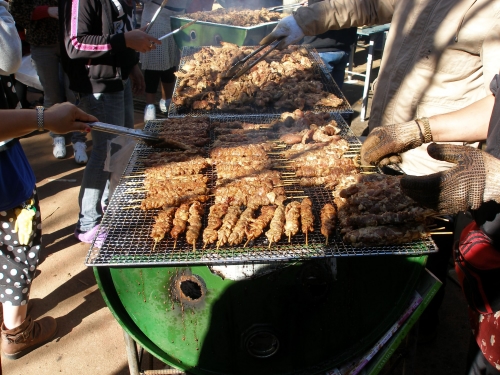 Wat Paknam Japan hosts major events such as Songkran Festival (April) and Loi Krathong Festival (October-November), which attract about 10,000 Thai and Japanese people.
During the event, about 30 to 60 food stalls line the grounds, offering Thai food and other items for free! The reason for being free is that offering it at no cost encourages many visitors to come. As a result, offerings increase, contributions are made to the temple, and the vendors accumulate merit. Therefore, we tourists are welcomed to visit for the reason of it being free!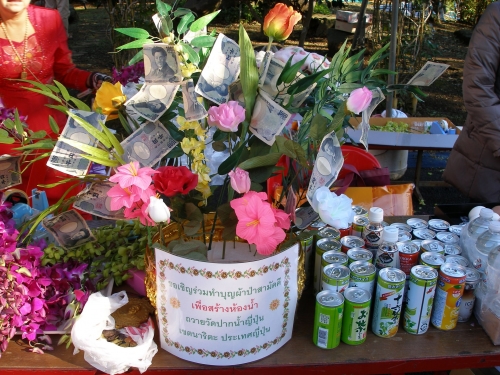 In some cases, they accept donations like these, so if you come across one, please consider making a donation. This one was collected to build a bathroom in Wat Paknam Japan.

The dates and times of the various events vary from year to year, so please check the website for details.
Wat Paknam Japan
To visit, we recommend taking a cab or renting a car. By cab, it takes about 30 minutes from Narita Station (about 7,000 yen).