When you say Narita, many people may think of Naritasan Shinshoji Temple. However, Shinsoji Temple is not the only point of interest. There are also a lot of people in Narita who are working to make visitors feel welcome, so we'd really like you to know about them.
Here, we will introduce them to you as the "People of Narita"!

Our 2nd guest is Ms. Arikawa, representing 'Ready to Flight! NARITA', a guesthouse in Omuro, Narita.Many
"People of Narita" think a great deal of the city of Narita, and are passionate about it.
Make sure to try and make a visit to Narita.
―Could you give yourself a brief introduction?―
My name is Aki Arikawa, and I'm the manager of a guesthouse called 'Ready to Flight! NARITA'. I'm originally from Maebashi in Gunma Prefecture, and I used to commute to Narita from there every day, but now I've grown to love Narita so much I practically live in the area full time. Haha.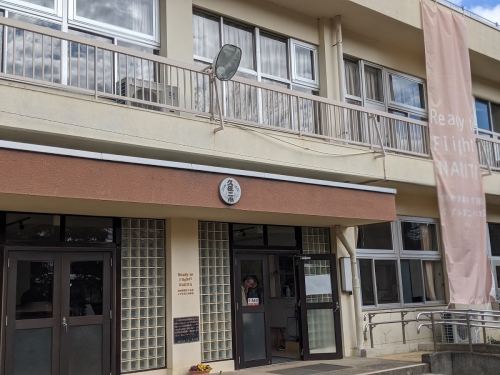 ―What do you think is unique about 'Ready to Flight! NARITA'?―
'Ready to Flight! NARITA' is a guest house for people preparing to set out on trips, and I've been running the business since the 1st of October 2019.
This building used to be the site of Kuzumi Daini Elementary School.
When the school closed down the building no longer saw use, so we took it and renovated it into a guest house to give it a fresh start in life.
Our guesthouse is used by travelers from across the world, plus it hosts training camps for basketball, soccer and other sports teams, as well as corporate training camps and much more.
We also host a monthly camp where kids get to take centre stage.We also host a monthly camp where kids get to take centre stage.
We use the entire school building to give kids 2 whole days to focus on having fun! The kids have a great time, they make new friends at camp and all get along together in no time.
In addition to this camp, Ready to Flight! NARITA hosts a number of other events, so we hope that all kinds of people will come by and pay us a visit.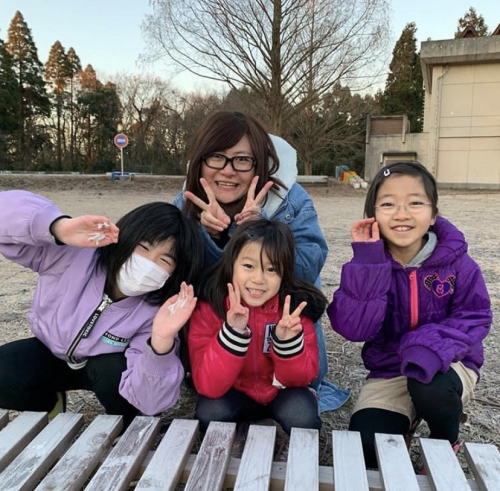 ―Why did you decide to start running a guesthouse?―
To me, the biggest appeal of guesthouses is that they're a place where people can chat with their fellow guests and the staff.
With the rise of smartphones, the number of opportunities for people to have face to face conversations has drastically decreased.
The idea for the guesthouse came about after I started to feel the woes of living in this smartphone generation.
Emails can't really convey your emotions properly, so that can result in a disparity between what you feel and what's sent.
Plus, we all have mouths don't we? It's such a waste not to be able to use them to chat! So that's how my desire to provide a place where people can meet and talk came about, which is what led to me deciding to open up a guesthouse.
I've long believed that meeting people with different perspectives on the world will broaden your own outlook and lead to a more fulfilling life.
―Why did you decide on Narita?―
Well, there were 2 main reasons.
The first was that it's not far from Tokyo, it's only about an hour or so away. The second was Narita Airport.
I was looking into abandoned school buildings in areas with tourist attractions nearby, but the others were all around 100km or so from Tokyo, about a 2 hour trip away. Plus, unlike those other areas, Narita has Narita Airport, making it unique in that sense. I thought that would be a good weapon for the business to make use of, so that's why I chose Narita.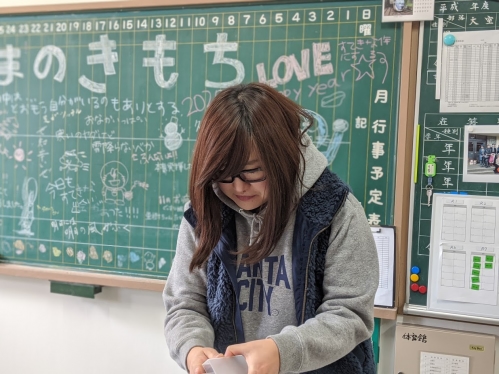 ―Why did you decide to use an abandoned school building?―
Schools were appealing to me because they're generally equipped with certain facilities, which I figured with a little bit of creativity could have all kinds of applications.
I'm also a qualified teacher, and I somewhat greedily wanted both a job working with kids and a job in the lodging industry, so it's the perfect kind of location in that sense too.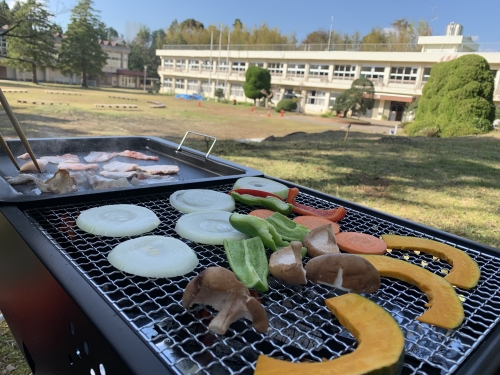 ―How has your experience been running the business so far?―
Everyone in Omuro and in Narita has been so kind and supportive, I've had such fun working here.
I'm especially delighted at how many people were pleased with how we refashioned the old abandoned school building.
―What do you think is the most appealing aspect about Narita?―
I love how easy to live in it is.
It has good access to Tokyo, plus the richness of the nature here lets me feel really relaxed while I'm at work.
On top of that, you can head to Narita Sando to get an experience of traditional Japanese culture like in Kyoto.
I also love how you can see the airplanes flying from up close as they come and go from Narita Airport.
―With the Olympics and other major events on the horizon, Narita is surely going to see more and more visitors from abroad to liven things up in the near future. What are your plans moving forward?―
Our plan is to keep on offering the kind of top class service, straight from the heart, that you can only find with us.That's how we're going to attract customers moving forward.
If you stop by Ready to Flight! NARITA, we'll pull out all the stops to make sure you enjoy yourself to the fullest.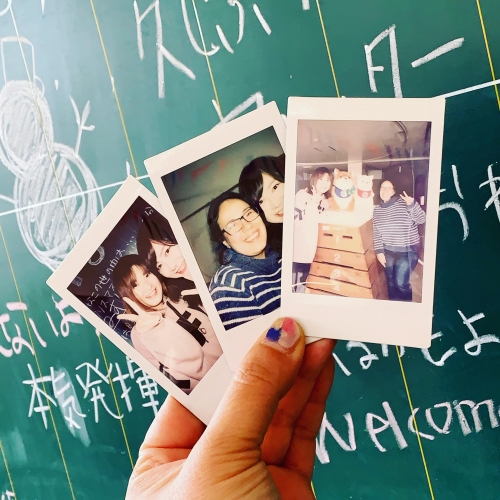 ―Thank you very much. Is there anything else you'd like to add?―
We LOVE NARITA♡
We want to use our full potential to help make Narita the best city it can be!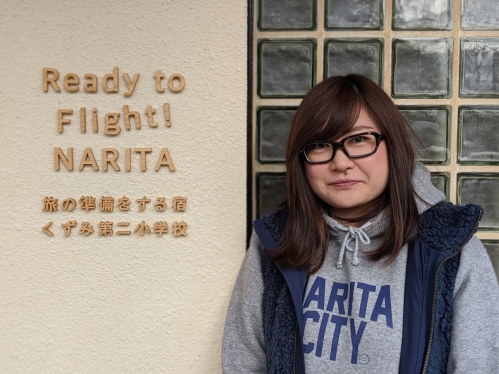 Owner of Ready to Flight! NARITA
Aki Arikawa
After graduating from high school, Arikawa left her hometown to live in a dormitory in Niigata, and later studied at Kyoto University. Upon moving on to full-time work, she moved from city to city across the country as her career developed. Her motto is: "Don't follow a path that has already been laid, build your own path where nobody has been before and walk down it." She loves work that keep her active. She has a proactive approach to both her work and everything else she gets up to, and is always looking forward to seeing how many new people she can meet.