When you say Narita, many people probably think of Naritasan Shinshoji Temple, but it is not the only thing to see. In Narita, there are many people who provide hospitality to visitors, and I would like you to know about them. Here, we will introduce them to you as "People of Narita"!
Our guest this time is Mr. Shingo Shimoda, the proprietor of "Pan-Chaya" located on the Naritasan Omotesando. We had the opportunity to delve into the secret behind his specialty dish, "eel bread," as well as his community development efforts.
ーWhat is Pan-Chaya like?ー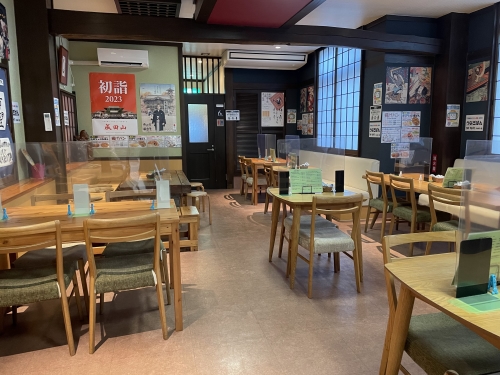 My grandmother used to run a Chinese herbal medicine store called "Shimoda Koseido". She opened a restaurant that specialized in not just eels, but lamprey eels. In Chinese medicine, lamprey eels are considered highly nutritious, however, at the time, they were not widely popular as people were not familiar with them.
So when it was time to change generations with my father, I didn't really plan to take over the eel shop, I thought bread would be better. I wondered if I could be the only bakery on the Naritasan Omotesando. I was hoping to do both.
ーThat's how they came up with their renowned eel bread.ー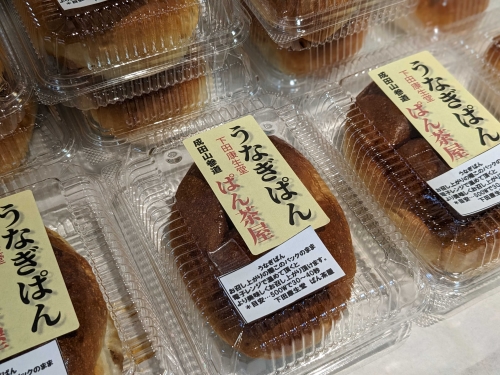 Eels were too much in town, and it became uninteresting to just eels. I've been doing community revitalization and such since that time, so that's what was raised.
ーWe understand that you were trained in France.ー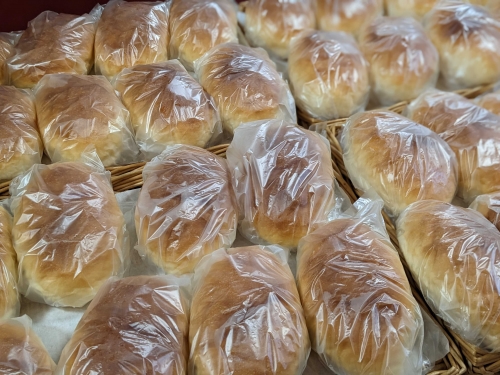 Originally, the business was an eel restaurant, so after high school graduation, I went to the Kansai region to study traditional Japanese cooking and cuisine. One of them told me, "There is a good restaurant in France, and I will introduce you to it, so you should go there." and I was allowed to go.
ーI understand that your father led the Naritasan Omotesando setback project (a project to set buildings back from the front road in order to widen the road) as part of community development.ー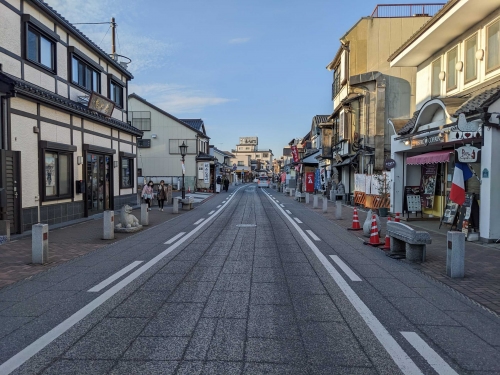 Naritasan Omotesando used to be a narrow road. In some respects, this was also a good thing because it had a certain elegance.
However, with the construction of Narita Airport, the number of visitors to Shinshoji Temple and foreign tourists was expected to rise. He realized that something had to change to make the city more fitting as an international destination.
I think it's the look, pride, and love of the city.
ーYou have a stone monument in front of your cafe that reads, "The birthplace of community development."ー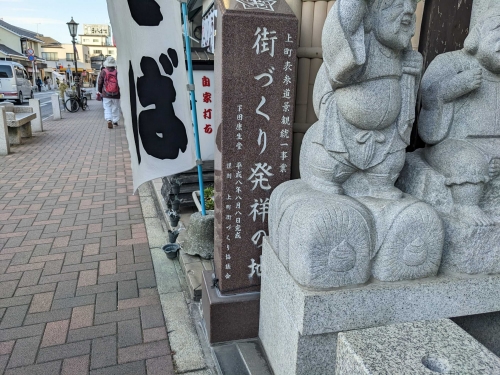 The idea of a setback was brought up, but it's unclear if the whole city will do it or just the neighborhood.
In that situation, I think the meaning of the monument is that we took the initiative to do it first, on our own.
ーThat's very brave.ー
He did it anyway because he knew that people would not understand unless he showed them first. Then, because the people next door were also my father's classmates and they were all getting along, setbacks began one after another.
By doing so, the separation of pedestrians and vehicles was achieved, and the time spent by tourists could be lengthened.
ーHow would you like everyone to enjoy (experience) Narita?ー
First of all, I would like you to compare it with your hometown. I don't have any specific ideas about how I want people to see or enjoy the area, but I do hope that people will compare it to their hometowns and feel a variety of things about it.
ーWhat is your plan of action for the future?ー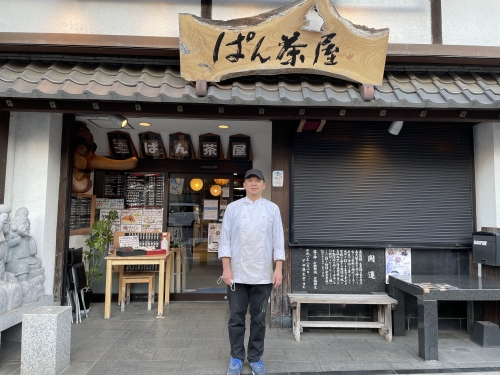 After all, I hope that more people will think that they like Narita. I hope to do something to increase the number of such people.
Shimoda Kouseidou Pan-Chaya