The first name that comes to mind as a huge shopping mall in Narita City is probably AEON MALL Narita.
But that is not all. The Tsuchiya area, where AEON MALL Narita is located, is also home to numerous other shopping facilities.
Today, we will take a closer look at the huge shopping area Tsuchiya! Check out what kind of stores are available and be sure to visit!
Check out "AEON MALL Narita" first!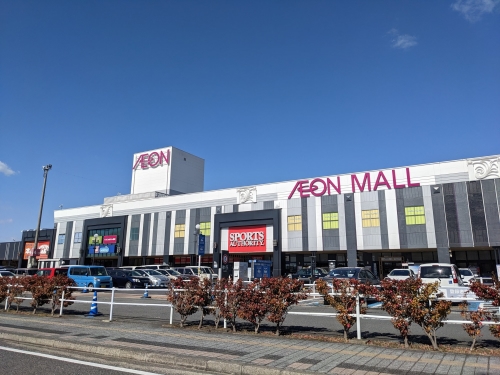 The AEON MALL Narita building is a two-story structure. The shopping mall stretches horizontally and contains AEON and 180 specialty stores, ranging from familiar chain stores to unique stores that can only be found here, large and small.
Speaking of unique restaurants, we cannot leave out an introduction to KEAWJAI, a Thai restaurant.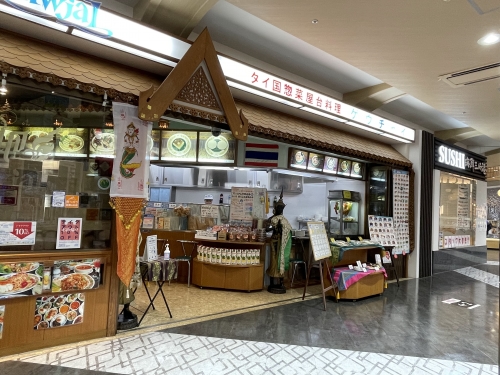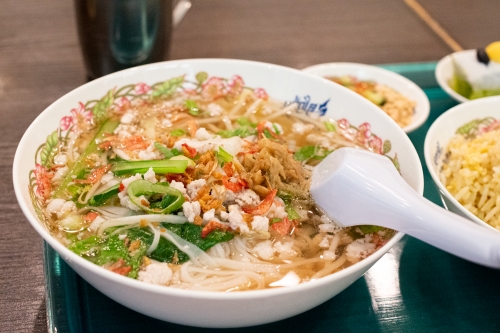 It is hard to believe that the restaurant is located in an Aeon Mall, with its exotic atmosphere and its flavor. You can feel the rich international flavor that only an Aeon Mall in Narita can offer.
(For a detailed introduction to KEAWJAI, please see this article.)

Just strolling around the Aeon Mall is full of exciting and fun tricks, and one of them is this UNARIKUN collaboration!
UNARIKUN is a highly popular local character who has won Yuru-Chara Grand Prix as a Narita City sightseeing character. UNARIKUN welcomes you at various places in AEON MALL Narita.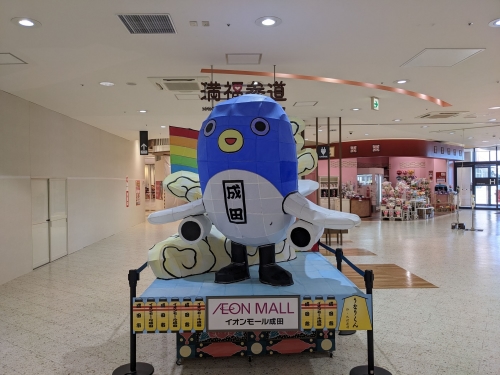 This is a collaboration with Aomori Prefecture's Nebuta Festival. It's the UNARIKUN Nebuta! So cute!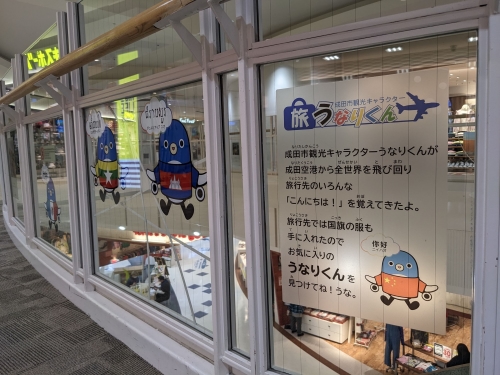 On the glass wall of the second floor is "Tabi-UNARIKUN". He introduces various "Hello!" and the flags of various countries where you will be traveling. You can feel the richness of Narita's international flavor through the collaboration with UNARIKUN.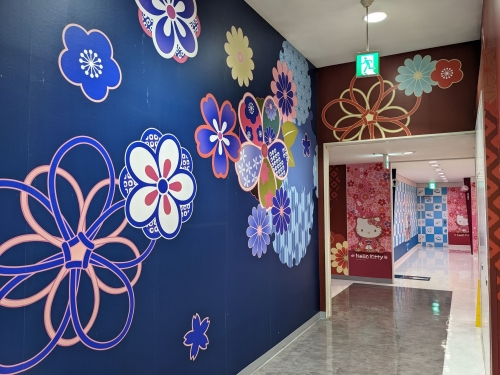 And don't miss the restroom located on the first floor behind NAGOMI COURT! There is a restroom with a collaboration of UNARIKUN and Hello Kitty.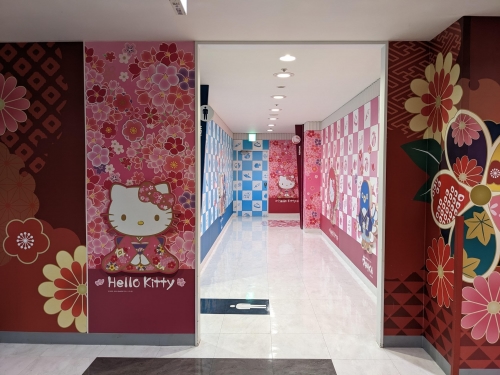 A clean and bright restroom is a joy in itself, but it is even more enjoyable when it is crowded with character collaborations.
"Narita HUMAX Cinemas", the only cinema complex in Narita area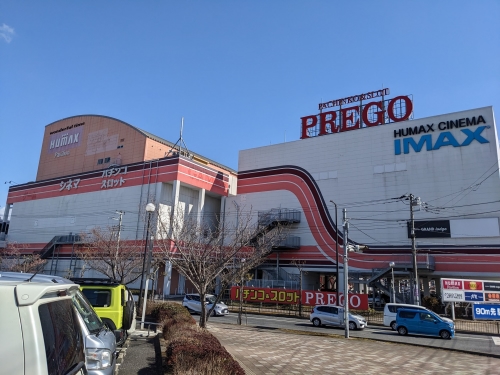 Narita HUMAX Cinemas opened in 2002, and in 2012, a new stand-alone building was constructed to create an IMAX digital theater that boasts one of the largest screens in the Kanto region. The key point is that the new building was constructed rather than renovating an existing theater, which allowed them to create from scratch a screening environment that IMAX is proud of.
Also in 2017, a "Futarium" screen was introduced, where all seats are paired.
With a total of 10 screens, including IMAX and Futarium, you can enjoy a variety of movies by yourself, with friends, or with your family on a variety of screens.
Preferred by airline crews! "MEGA Don Quijote Narita"

Tsuchiya even has a "MEGA Don Quijote"!
This is the first inbound-oriented store in Chiba Prefecture, offering foreign currency checkout services, a duty-free counter, and a duty-free corner.
The Narita store also features a full lineup of travel-related products. The Narita store offers a wide variety of travel goods at great prices, and is a favorite of not only locals but also airline crews.
Tsuchiya also has these other stores!
From here on, we will introduce Tsuchiya's recommended shopping stores all at once!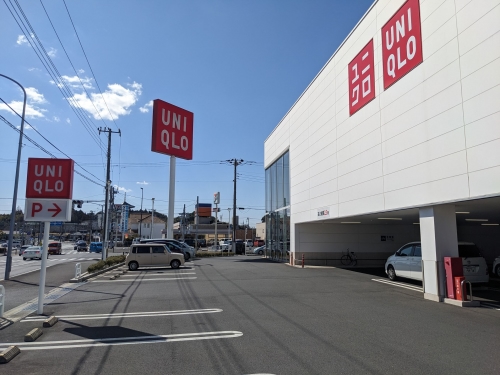 UNIQLO Narita Store. The store is spacious, clean, and easy to shop in. The parking lot is often crowded on weekends.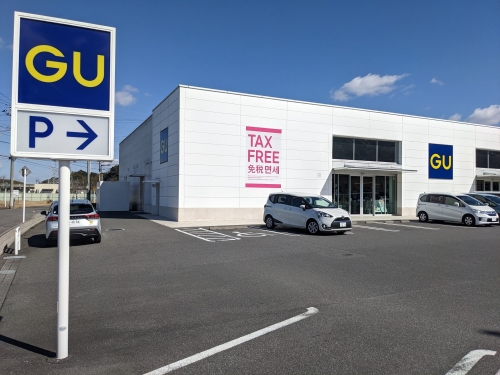 GU Narita Store. This is another spacious store where you can enjoy shopping. It is also walking distance from UNIQLO.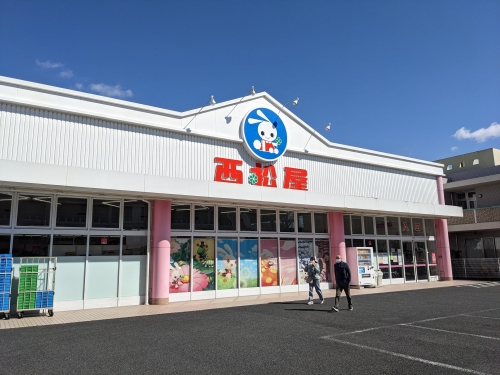 Nishimatsuya Narita Tsuchiya Store. It is an ally of the child-rearing generation where children's clothing and other items can be purchased at reasonable prices.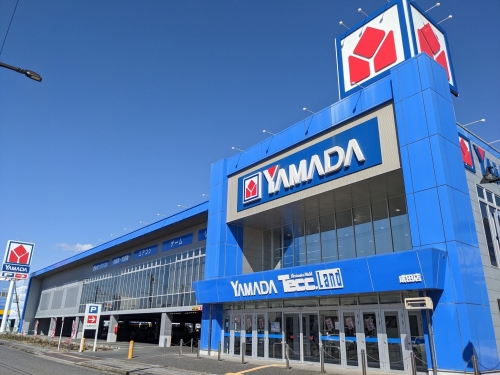 Yamada Denki Tecc Land Narita Store. This well-stocked store offers not only home appliances, but also beds, furniture, household goods, and even food.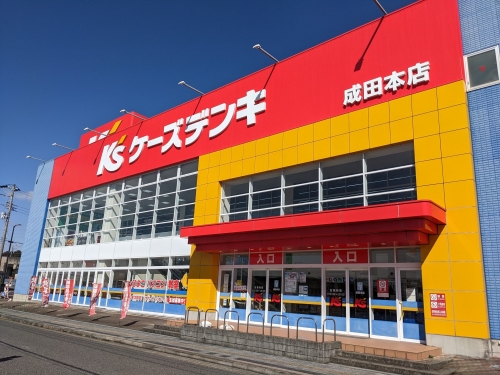 K's Denki Narita main store. The aforementioned Yamada Denki and K's Denki are right next to each other. You can go to both of them just by going to Tsuchiya.
Tsuchiya also has an abundance of other restaurants, including Kura Sushi, Sushi CHOSHIMARU, Bronco Billy, Bikkuri Donkey, and too many others to mention.
You can go shopping, watch a movie, eat a meal, and return home very satisfied. The charm of Tsuchiya is that you can spend a whole day here and not get bored at all!
Access to Tsuchiya
If you use public transportation, it is convenient to take the AEON MALL Narita direct route bus from in front of Keisei Narita Station. The fare is 210 yen for adults and 110 yen for children. For more information, please click here.